Today, the UN reports that more than 68.5 million people worldwide have been forced to flee their homes. Facing climate change, conflict and unrest, refugees and migrants are seeking to rebuild their lives in entirely new territory, often lacking the necessary support and resources.
The private sector must use its voice to welcome refugees and migrants and support policies that do the same. Many companies are taking action through employment, training and education. And they're seeing the business benefits. It's time for more to join them.
Take Action
Learn How You Can Combat This Crisis
While many companies are supporting refugees and migrants, others might not know where to start. Refugees & Migrants – An Opportunity For Humanity provides clear actions businesses can take to aid in this crisis and details how companies have already stepped up.
Join the Business Refugee Action Network
In partnership with the International Rescue Committee, Virgin and Ben & Jerry's, we've established the Business Refugee Action Network to help European companies develop innovative solutions to include refugees in value chains, from suppliers to staff to consumers. We regularly come together to share insights and any interested businesses are welcome to join.
It's a good thing to do and, on the business side, it's a smart thing to do. These are the most hardworking, patriotic, honest people. They will give everything they have."
Learn More on Workplace Equality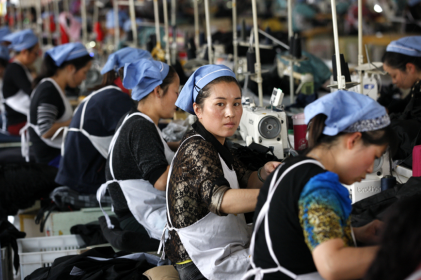 Related thinking