Gender Balance and Inclusive Cultures
Achieving gender parity and nurturing inclusion for all people no matter their sexual or gender identity, ability, race, economic background or citizenship, are among the world's most pressing challenges. But they also present incredible opportunities.
Our vision for the future extends beyond equal gender representation and toward the need for a total system change with C-Suite leaders dedicated to transforming their companies and the norms that define business. Achieving this vision won't be easy, but we know equality and dignity for everyone at work provides the foundation for a sustainable, thriving future. While there are challenges along the way, many companies are already stepping up to face them.
Take Action
Take a Stand to Ensure Safe and Thriving Workplaces
We've taken a stand to end gender-based violence and harassment at work—and the world is listening. Lead the way by ensuring your company's policies and practices are in alignment with the ILO's new Convention on workplace violence and harassment.
Stay in Touch
Join the conversation around transforming the system and receive the latest updates, resources and news on how we're helping build gender balanced and inclusive cultures.
It is past time for a change. We know the enormous benefit gender equality in the workplace and increasing women's access to economic opportunities can bring to the world. Why then are we still seeing gaps in women's leadership in business?"
More Action on Workplace Equality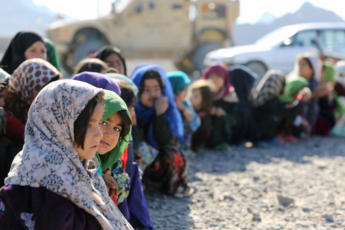 Refugees and Migrants
Empowering refugees and migrants and restoring dignity and self-reliance through work.