Gender Balance and Inclusive Cultures
Achieving gender parity and nurturing inclusion for all people no matter their sexual or gender identity, ability, race, economic background or citizenship, are among the world's most pressing challenges. But they also present incredible opportunities.
Our vision for the future extends beyond equal gender representation and toward the need for a total system change with C-Suite leaders dedicated to transforming their companies and the norms that define business. Achieving this vision won't be easy, but we know equality and dignity for everyone at work provides the foundation for a sustainable, thriving future. While there are challenges along the way, many companies are already stepping up to face them.
Take Action
Champion Gender Balance, Diversity and Inclusion
We can't change how we do business without changing who is in leadership—and gender balance, diversity and inclusion are key levers for change. Explore how you can accelerate meaningful action on this imperative within company walls and beyond in our CEO Guide on Gender Balance and Inclusive Cultures.

Help Close Gender Pay Gaps
Gender pay gaps are difficult to close, and keep closed, because they are the manifestation of larger systems of bias and inequality. Permanently closing these gaps requires focusing on root causes—learn how you can take action.
It is past time for a change. We know the enormous benefit gender equality in the workplace and increasing women's access to economic opportunities can bring to the world. Why then are we still seeing gaps in women's leadership in business?"
More Action on Workplace Equality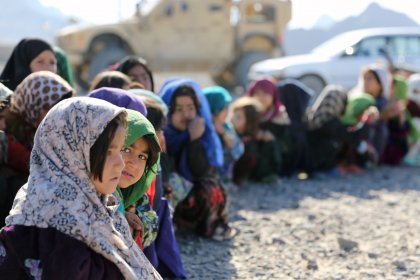 Refugees and Migrants
Empowering refugees and migrants and restoring dignity and self-reliance through work.