Corruption and poor governance not only increase risk and instability for business, but they also deprive people of critical public services, well-functioning infrastructure and fundamental human rights. To prevent corruption and boost accountability, companies need to know who they are doing business with and financial institutions need to know their customers.
Citizens also need to understand who influences and benefits from public funds and law enforcement needs to hold individuals responsible for crime and corruption. The private sector has a critical role to play in ending corruption, not only because it's good for business, but because it's good for society. There are two key opportunities to do so: ending anonymous companies and cleaning up contracting.
Take Action
Publish Ownership Data
Companies can distinguish themselves as transparency leaders by voluntarily publishing their ownership data, supporting government efforts to build public registers of company ownership and contributing to OpenOwnership.org: the world's first public global register of beneficial ownership.
Learn and Share Why Clean Contracting is Good Business
Open contracting reduces corruption, enables fair competition and increases market access for business. Opening Up Public Procurement outlines why an open public procurement system means better societies and economies. Companies can be at the forefront of the push for open, cleaner contracting.
Business can play a critical role by making clear to governments that more transparent markets is what they want and what they support. Business calls for governments to reform their public procurement systems to make them more transparent, fair and competitive have been growing."
It's no secret that anonymous companies are bad for society and bad for business. While it's impossible to know who owns an anonymous company, it's entirely possible to end them. Here's how.
Learn more on Governance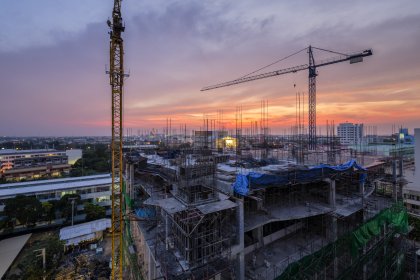 Protecting Civic Rights
Growing a coalition of companies committed to protecting civic rights to create societies where both citizens and business can succeed.